Environmental management has become a key priority for many businesses as they aim to balance profitability with the crucial need for environmental protection and social responsibility.
The scale and urgency of the climate challenge cannot be ignored and companies operating within the oil and gas, marine and renewables sectors are pledging their commitments to sustainability, reducing environmental footprints and minimising damage to the environment.
How Can EMS Assist?
EMS Assist has a breadth of knowledge and expertise in the environmental requirements of offshore operations and are perfectly positioned to deliver solutions for our clients to help manage their environmental risks and achieve their environmental aims.
Each project presents its own unique operating challenges, procedures and requirements which is why every environmental program EMS undertakes is supported by our experienced project teams who will work around the clock to ensure that project specific requirements are understood, executed efficiently and that the overall client experience is first class.
EMS Assist's environmental service includes the deployment of specialist environmental personnel to offshore and remote projects to assist in the implementation of mitigation measures to protect the environment during operations.
Our knowledgeable and committed field personnel are the lifeblood of our company and we're proud of them and their expertise. We recruit only the very best individuals with a passion for environmental conservation.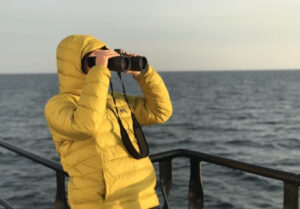 Marine Mammal Observer – Our Marine Mammal Observers take an active role in safeguarding marine life and monitoring our oceans during industry operations. Our observers are highly trained and knowledgeable in environmental industry regulation and requirements. All EMS Assist MMOs are JNCC/BOEM accredited and have a background in the offshore industry.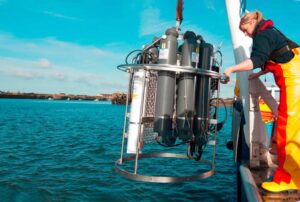 Passive Acoustic Monitor Operator – Our PAM Operators use specialist equipment to carry out acoustic monitoring and detection of marine mammals during operations. Acoustic systems are often utilised when visual coverage is compromised or where monitoring is required during the hours of darkness. All EMS Assist PAM Operators are JNCC/BOEM Accredited and have a background in the offshore industry.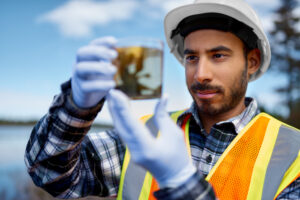 Marine Environmental Scientist – Our marine environmental scientists work closely with clients to assess the impact of company operations on the marine environment, ensuring compliance with appropriate legislation and regulations.
Why Work With EMS Assist?
We have a broad understanding and appreciation of the unique environmental challenges presented when working in offshore environments.
We have significant experience in delivering environmental risk management solutions to projects globally.
We collaborate with clients at all stages of a project as we firmly believe effective relationships are the cornerstone to successful project delivery.
We appreciate and support our teams working in the field and we aim to attract and retain the very best environmental professionals by treating people well.
Contact Us!
Any MMO, PAM Operators and Marine Environmental Scientists who are interested in joining the EMS team, please send a copy of your CV to recruitment@ems-assist.com
For more information on our services, please contact info@ems-assist.com
Thank you!
The EMS Team
15.12.2022